Council Annual Membership Renewals Now Due
The Fraternal year for all Florida Knights of Columbus Councils is from July 1 to June 30. Regular member dues for the 2014-2015 fraternal year are $40 if paid by check and are payable by July 1, 2016. You will receive your dues statement via your email address and/or your mailing address as recorded at Supreme Headquarters.  If we have your email address on record, your dues statement will be emailed to you on or about May 1, 2014.  On or around June 1, 2016 all outstanding dues statements will be mailed to your USPS mailing address of record.   
Your $40 dues are payable prior to July 1, 2016. You may pay by check or pay online via PayPal. There is a smal service charge ($2) to pay online.
You may also make donations to our Helping Life and Vocations funds. The suggested donation for Helping LIfe is $15, by check, or $15.75 via PayPal, and for Vocations is $12. by check or $12.65 via PayPal. Please include a Vocations donation with your dues payment.
To pay by check, make your check payable to: Coral Springs Council 8838 and mail it to:
Don Vettorel, FS
5271 NW 90th Terrace
Coral Springs, FL 33067
To pay regular member or honorary member dues online, select the credit card link at left. To pay a different amount, select the link on the right:
Note: Enter the amount due on the next
screen after clicking the "Buy Now" button.
Please keep us informed of any changes in your Telephone number, home address or email address.
Thank-you in advance,

Don E Vettorel, FS
devettorel@gmail.com 

Donate Online to Helping Life and Vocations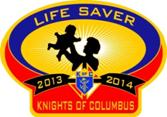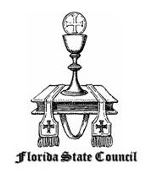 Now you can make donations to Florida KC Charities "Helping Life" and "Vocations" charities from the comfort of your PC through our PayPal application.
| | |
| --- | --- |
| Donate $15.75 to the Helping Life charity: | |
| Donate $12.65 to the Vocations charity: | |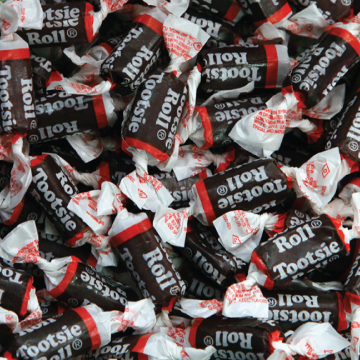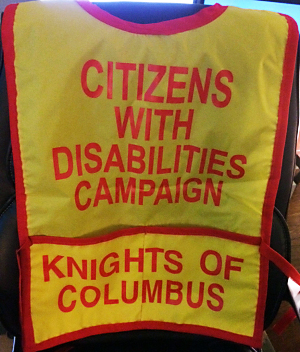 Donate Online to Citizens With Disabilities / Citizens With Intellectual Disabilities Fund
Saint Paul teaches that when one member of the Body of Christ suffers, we all suffer. The most poignant suffering of all is the suffering of those with intellectual disabilities. The annual Citizens with Disabilities Campaign's aim, affectionately known as the Tootsie Roll Drive, is to collect donations to help those individuals with intellectual disabilities among us. Any amount is greatly appreciated. Please donate to this cause by clicking the "Donate" button below. Additional information may be found at http://floridakofc.org/site-page/florida-k-c-charities.